The Oasis Runcorn Recovery Team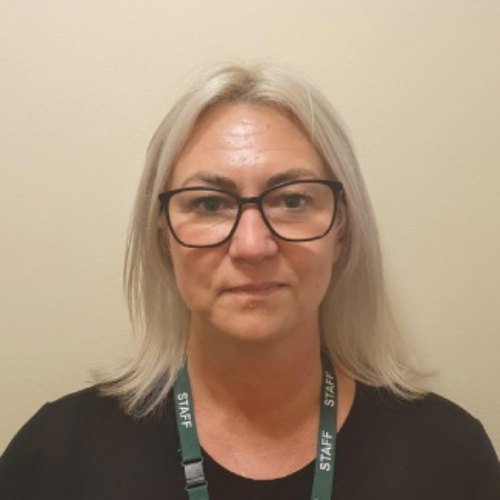 Faith Noone
CQC Registered Manager
Faith joined UKAT in November 2020 as an addiction counsellor. Her previous roles included supporting adult survivors of Modern Slavery & Human Trafficking utilising her transferable counselling skills from her Integrative Counselling Degree (BsC Hons).
Faith recently was an advocate for UKAT and appeared on BBC 1 The One Show in a piece on gaming addiction. Faith was promoted in July 2021 to Senior Counsellor. Faith works from an integrative approach and utilises various therapeutic approaches to work with her clients. Faith has now transitioned to the role of Centre Manager and is passionate about providing safe, effective care for all clients who enter the centre
More…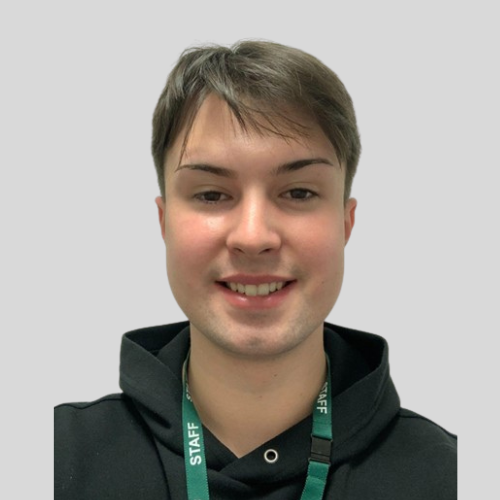 Ethan Edge
Administrator
Ethan recently joined UKAT in the role of administrator, having worked in administrative roles since leaving school. Ethan's previous experience includes working for the world's largest Zipper company for several years, rewarding him with the knowledge and experience he brings to UKAT, assisting in the smooth running of office based environments and tasks.
Ethan has the empathy and understanding of individuals going through rehabilitation, and believes that when the administration is done effectively and efficiently, that allows for a well managed office and team. Being born and raised in Runcorn, Ethan is local to the Oasis Runcorn centre, and is very familiar with the community and its local residents.
More…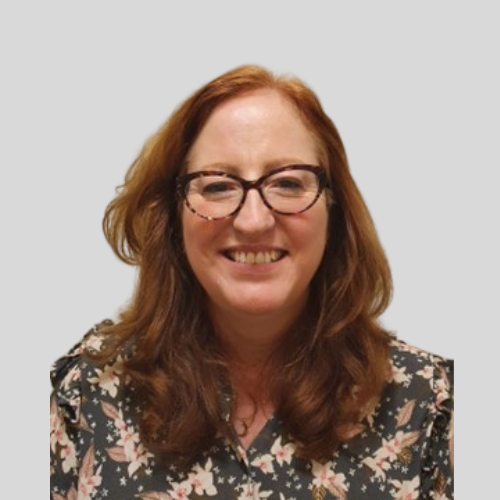 Joanne Thompson
Senior Therapist
Joanne joined UKAT in September 2022 as senior addiction therapist. Joanne has previously worked in a dual diagnosis residential home where she supported individuals recovering from addiction alongside enduring mental health conditions.
Joanne has also worked for a number of years with stroke survivors and their families in their time of crisis, helping them to deal with overwhelming emotions and enabling them to begin to rebuild their life following stroke. Joanne is driven to continually develop her therapeutic practice and is passionate about life-long learning. Joanne holds a Level 5 Professional Diploma in Therapeutic Counselling and uses an integrative approach to help clients overcome destructive thought patterns and behaviours that are negatively impacting their lives.
More…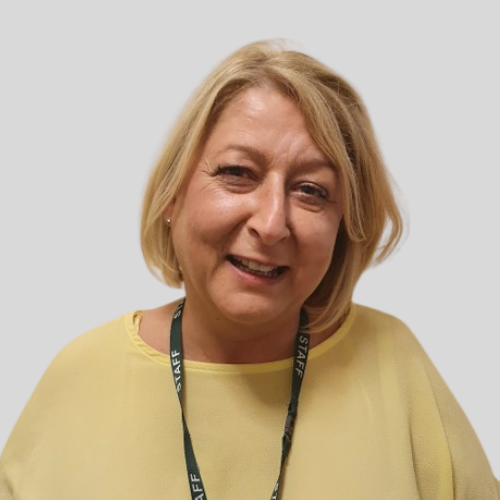 Julie Rigby
Senior Support Worker
From her early working life Julie has always thrived at helping others, she believes fiercely that no individual or family need to continue suffering, the pain of addiction.
After finally finding sobriety herself 10 years ago, she made a promise to help others, and show not only the addict, but the families also affected by someone else's use, that recovery is possible and how to find and live in the solution of addiction. Julie believes strongly that a person-centred approach is the most valuable therapeutic help and having worked many roles within a Health & Social Care setting, with individuals from a wide range across the social spectrum, she believes that treatment and services need to be as diverse as the people and communities we serve. "A lot of my using was about changing the way I felt however having endured serious illness, loss and deep emotional pain whilst in recovery, I have come to learn that experiencing the joy, happiness and true peace of never having to use again, shows me how to live, facing life on life's terms without the use of drugs and alcohol"
More…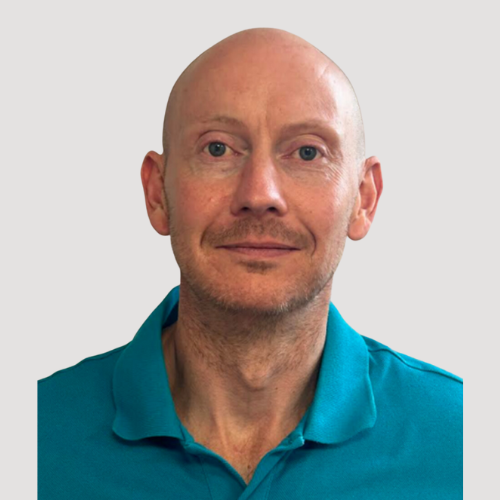 David Willet
Addiction Counsellor
David joined UKAT in June 2023 and this will be his second counselling role since qualifying last year. David is passionate about recovery, and believes anyone is capable of abstinence if they offer humility and are prepared to change. David is primarily person-centred in his approach and has integrated solutions focused from his previous role in an employment assistance programme. David has personal experience with anxiety, depression and substance misuse which inspired him to pursue a career in counselling.
More…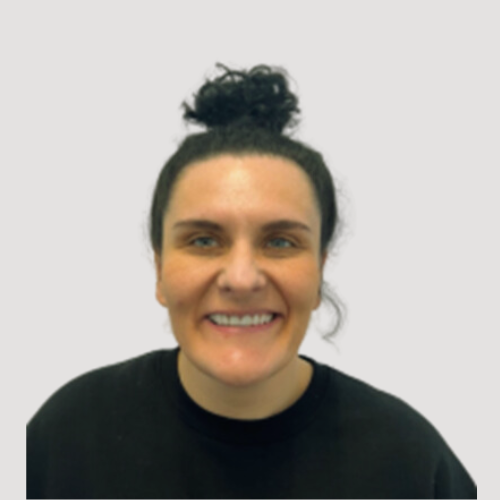 Lynsey Rotherham
Recovery Support Worker
Lynsey started Oasis Runcorn as a volunteer after being here herself in treatment, following Lynsey's hard work, devotion and work ethic she was then offered a full time job as a support worker. In her free time, Lynsey is still determined in her sobriety, and attends alcoholic/cocaine anonymously regularly, focusing on the 12 step program. Lynsey has got years of experience of being in active addiction and helping others who suffer.
With her current role as a recovery support worker Lynsey in over the next few years to work towards being a recovery coordinator. Lynsey loves helping other addicts/alcoholics find the right path into recovery and just wants every addict / alcoholic to find the freedom I have found.
More…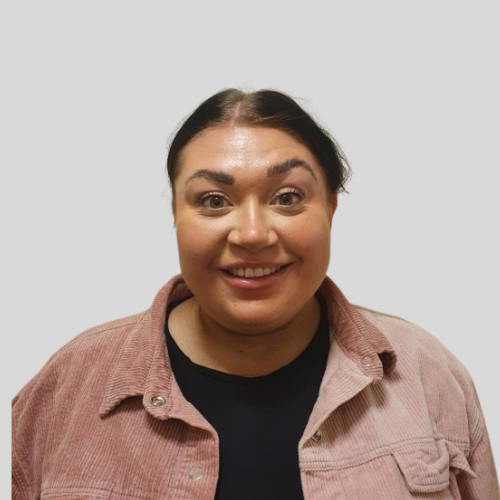 Casey Lalley-McDonnell
Recovery Support Worker
Casey joined UKAT in January 2022 as a recovery support worker at Oasis Runcorn. At the centre, Casey is responsible for being a first point of contact for new Admissions.
She monitors client's medications and detox regimes and also supports clients with anything they may need during their stay here at Oasis. Her previous roles include: working with women and children who have been through the criminal justice system dealing with complex issues such as domestic violence, substance misuse and human trafficking as well as facilitiating groups for women as a part of their probation. Casey always has a person-centred approach and is very passionate about helping others reach their goals.
More…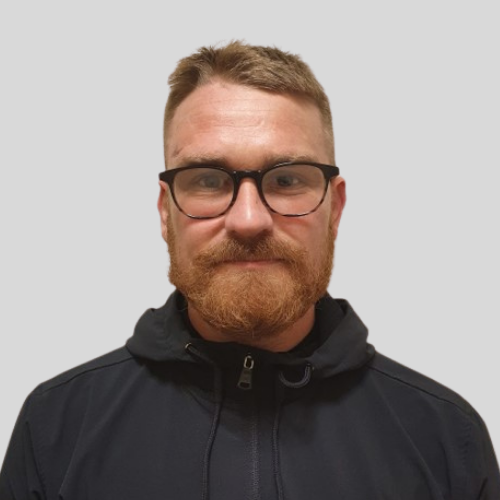 Ricky Childes
Recovery Support Worker
Ricky recently joined UKAT as a Recovery Support Worker. Ricky is a recovering addict with multiple years in recovery. He works a 12 step program and tries to apply it to his daily life.
Ricky has experience in working the 12 steps of Narcotics Anonymous also in security, Investigations, health & safety & first aid. He has personally struggled with addiction for many years but now feels he has the tools he needs to help himself stay drug free. Ricky is very passionate about recovery & very passionate about helping others in their recovery as he practices daily "they say we can only keep what we have by giving it away".
More…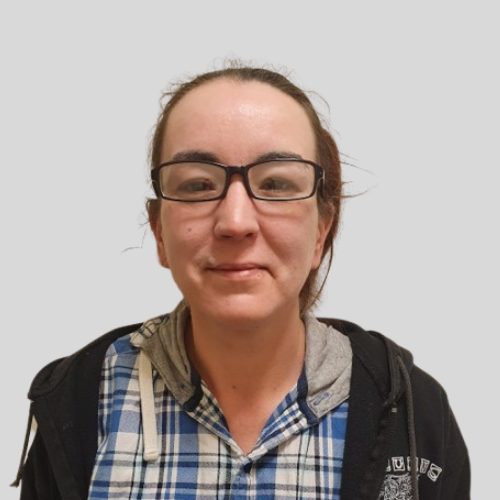 Rachel Rathbone
Recovery Support Worker
Rachel joined UKAT in March 2022 as a Recovery Support Worker, she comes from a social care and civil service background.
Rachel has mainly worked in the community with service users with complex mental health care and co-morbid addiction. Rachel understands the need for individual support within a care setting and always strives to get to know the clients on an individual basis in order to tailor their care to their needs.
More…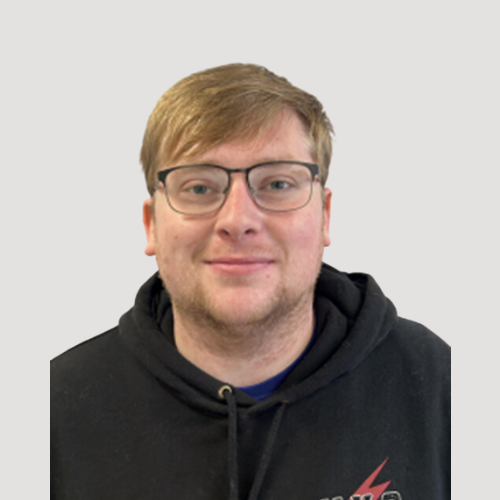 Jordan Moore
Support Worker
Jordan has always looked towards helping others, owing to his family's background across health and social care. After working in a Lifehouse for the homeless during early adulthood, Jordan has taken great pride in working with addiction and helping with finding the right path for people to overcome this hurdle in their lives, and is happy to be in a place where he can provide this help to those who seek it and wish to overcome the challenges life has provided them.
More…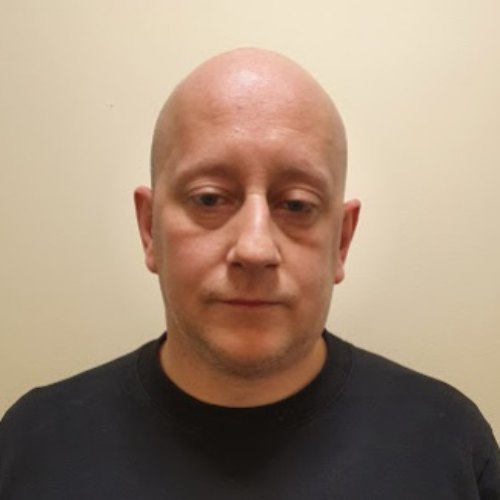 Trevor Morgan
Recovery Coordinator
Trevor is a Recovery Coordinator at Oasis Runcorn. At the centre, he is responsible for facilitating workshops, being a first point of contact for new admissions, and monitors client's medications and detox regimes.
Trevor has lived experience in active addiction and has been through the journey of recovery from rehabilitation centres to living a life free from addiction in the community since 2016. Trevor has a working knowledge and understanding of what it takes to achieve abstinence.
More…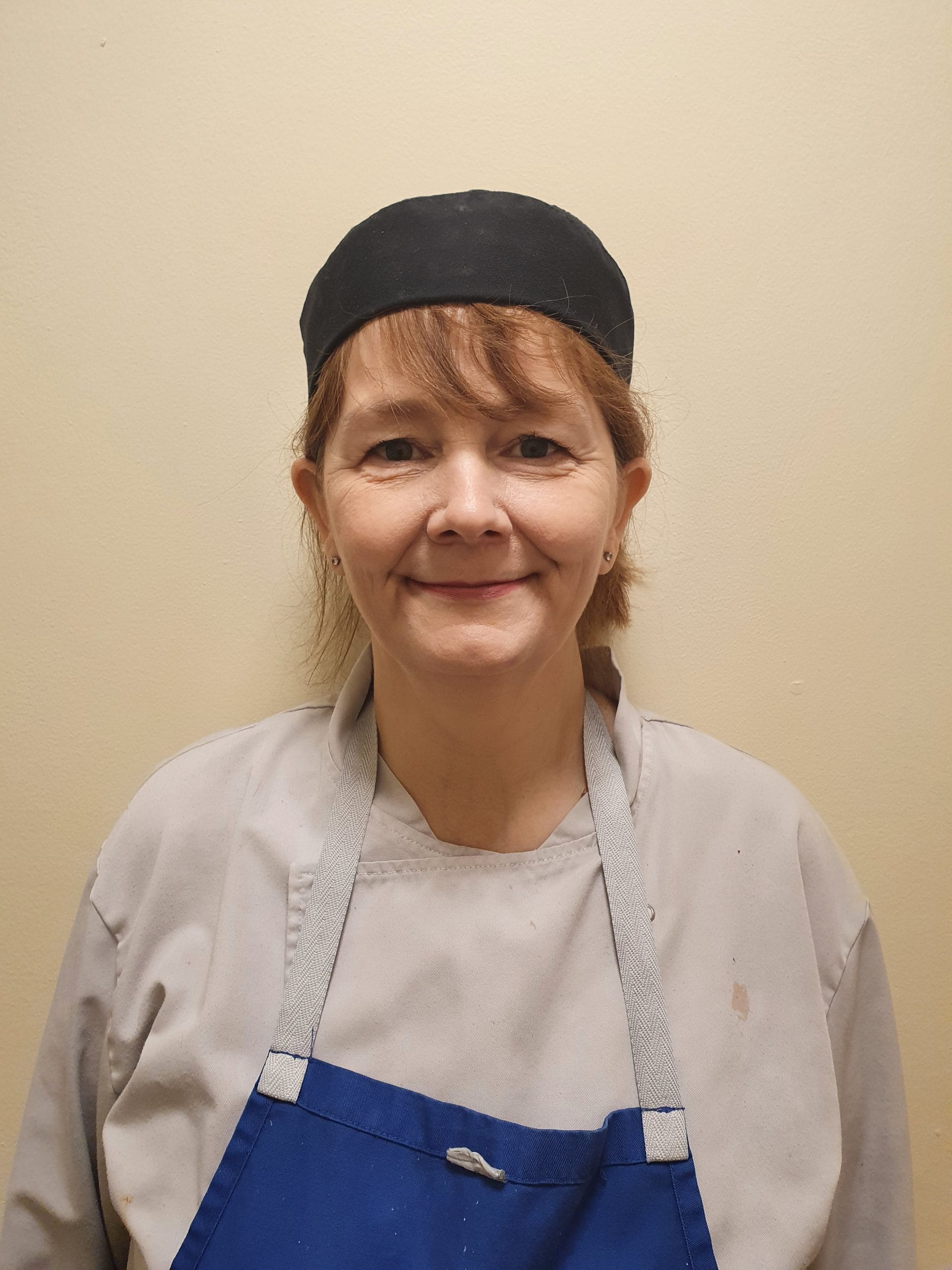 Deana Gago-Cao
Chef
Hello I am Deana A.K.A , Dee Chef at Oasis recovery Runcorn. N.V.Q L3 qualified in Hotel catering and Management.
Obviously I love cooking and still have the fire in my belly for it. I seem to be mostly appreciated for my soups. Watch out Heinze. This year I am making the commitment to be vegan. For all the usual reasons .Prevent suffering of animals ,environment and health. 5 years ago I played a big part in adding Vegan foods to the halls of residents at Manchester university. Not afraid of anything, I love white knuckle rides, the scarier the better. Appeared on don't Tell the Bride and I jumped out of a plane once, anyone looking for someone for a challenge, I'm your woman. On a more grounded note, I love walking the dog..also focusing my mind on producing anything to do with art.
More…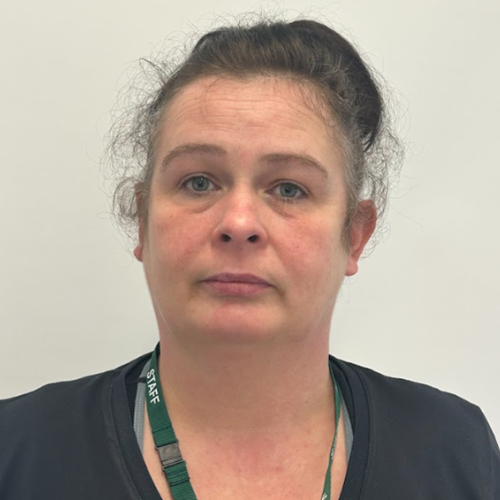 Katrina Slavin
Chef
Katrina has recently started working for UKAT at Oasis Runcorn, employed as a part time chef working monday through wednesday. Katrina, or Kat for short, has several years of cooking experience under her belt, in a variety of different kitchens and settings.
Outside of work Kat is a huge fan of rugby, spending quality time with her family and of course cooking and enjoying delicious home cooked meals. Katrina makes friends wherever she goes and has a bubbly and vivacious personality.
More…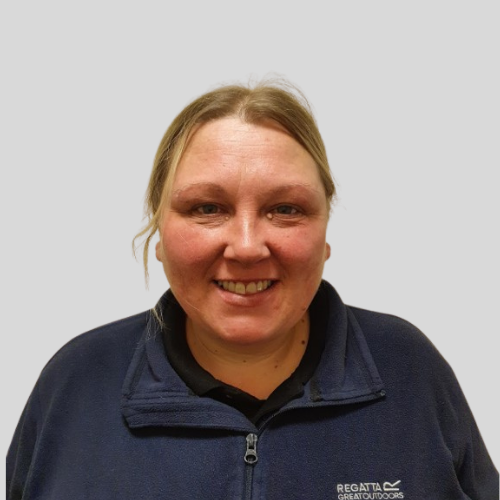 Lindsay Humphreys
Housekeeper
Lindsay has for many years worked to a high standard within both private and public sector facilities as senior Housekeeper.
Lindsay believes that a clean and tidy environment leads to a clean and tidy mind and that we are indeed a product of our environment. Lindsay is a popular member of the Oasis team with both staff and clients alike, you can be assured of a cheery hello and a heart-warming smile, wherever she is. Nothing is too much to ask of Lindsay and she takes much pride in her relationships with colleagues and clients as she does in keeping our centre to an excellent standard.
More…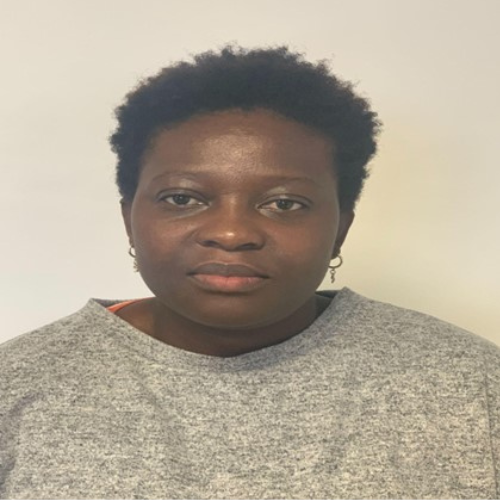 Rose Amponsah
Cleaner
Rose joined Oasis Runcorn in December 2022 as a weekend housekeeper. She is an experienced housekeeper with many years experience under her belt. She is familiar with the products and machines needed to perform her role effectively.
She knows how to apply cleaning products, deploy efficient cleaning techniques, and use a variety of equipment. Rose takes great pride in her work and prides herself on high standards. Rose always ensures that everything is completed in a timely manner. It brings her great pleasure to provide our service users with fresh, clean rooms and environments.
More…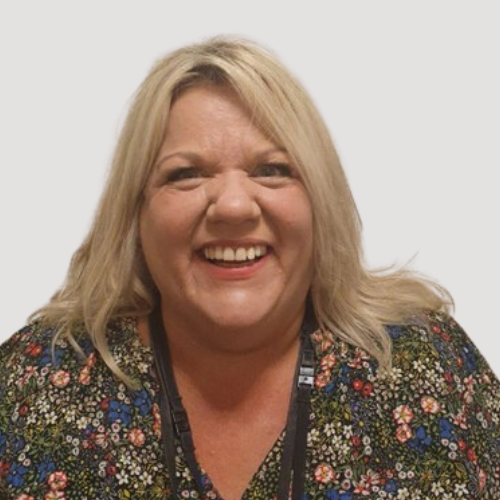 Kerry Dare
Trainee Therapist
Kerry joined UKAT in February 2023 as a trainee Person Centred Counsellor. Kerry's previous role included working within the homeless community, supporting clients with addiction and accommodation issues. Kerry is currently studying a Person Centred Counselling Degree (BsC Hons) scheduled to complete in June 2023.
Kerry has compassion, empathy and drive to help clients who are starting theirjourney of recovery.
More…